ARS Telescopic EXP 5.5m Pole Saw/UV 40Blade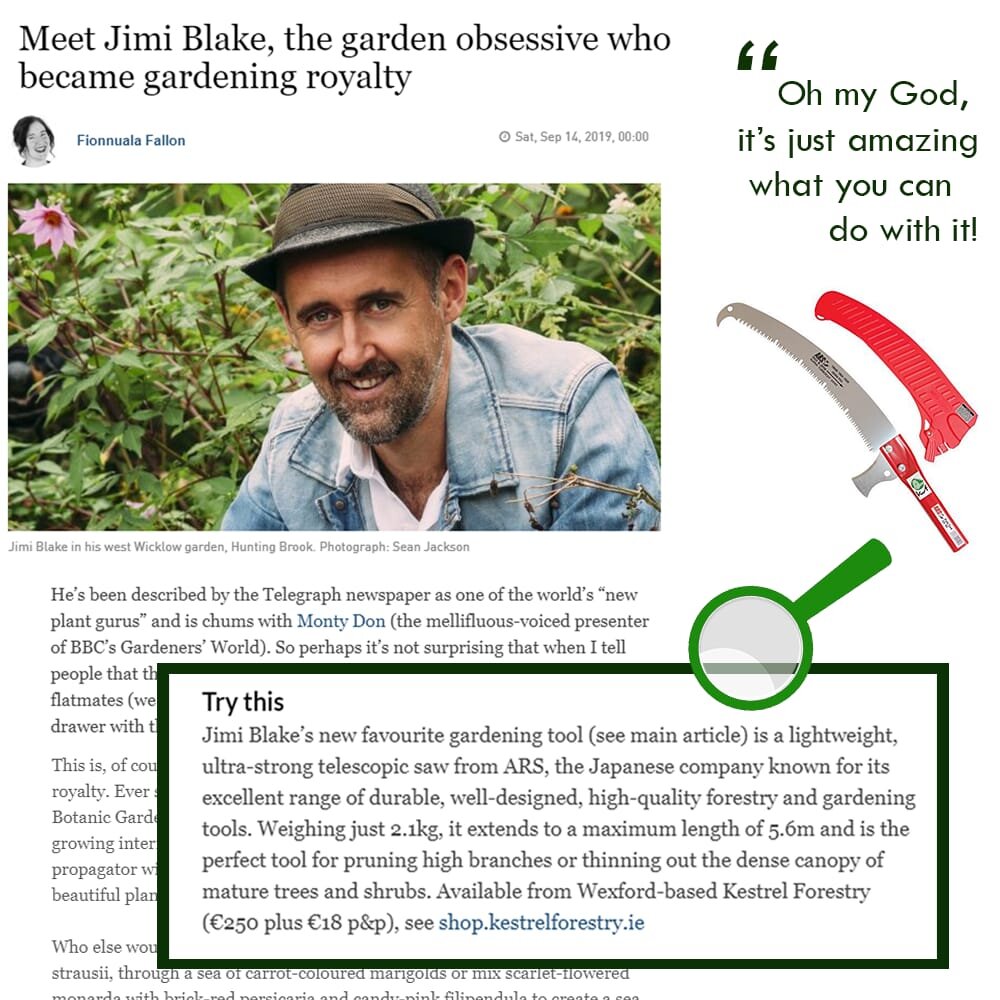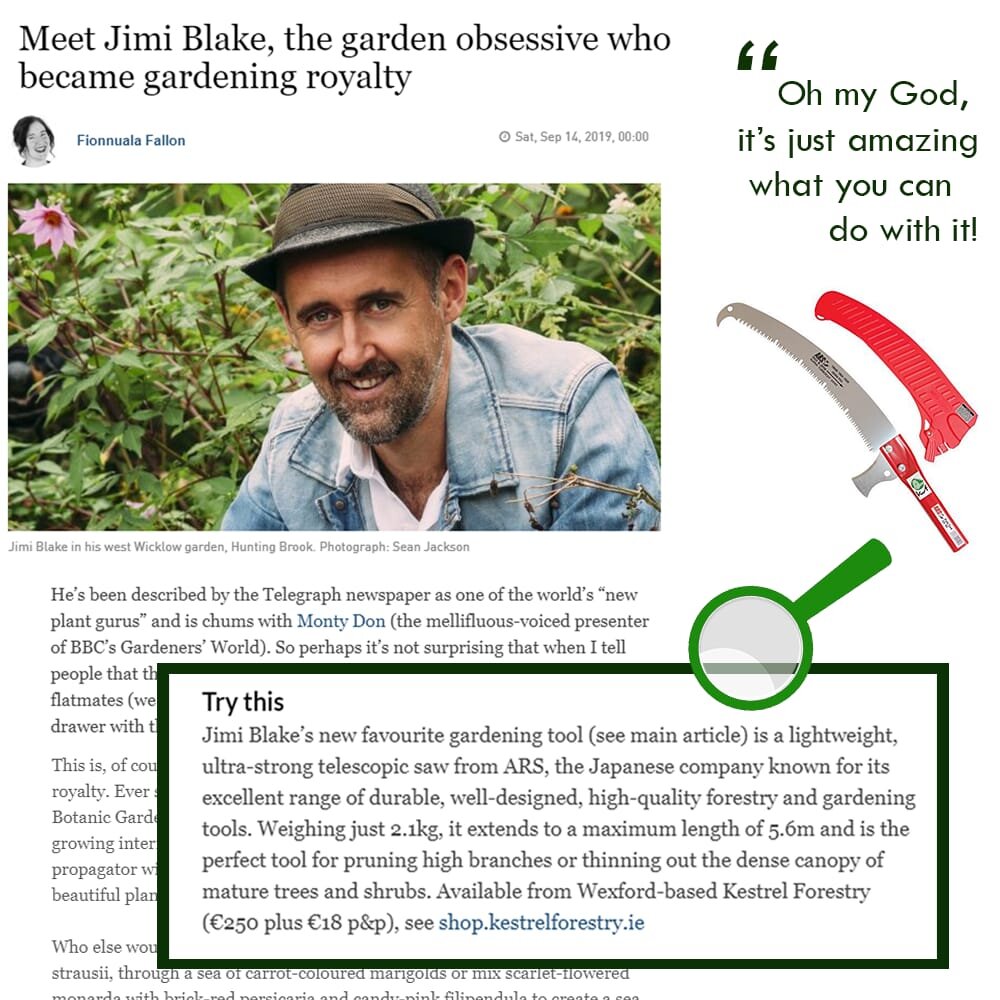 ARS Telescopic EXP 5.5m Pole Saw/UV 40Blade
ARS's longest pole saw extending to 6.1 metres with blade attached yet still remarkably light at 2.7kgs.
Will reach a height of 8m and cut a branch up to 12cm in diameter. Ideal for foresters who are high pruning to 8m, gardeners and garden maintenance contractors for clearing overhead branches. and golf course maintenance. Avoids the need and associated danger of using ladders.
Endorsed by Jimi Blake of Hunting Brook Gardens, Co. Wicklow in the Irish Times in Sept 2019 as his current favourite garden tool.